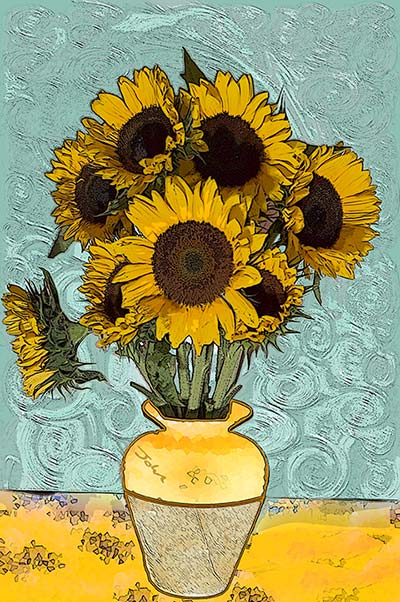 Sometimes I find it hard to be enthusiastic about God, about Jesus, about the Bible, about church, about anything spiritual, really. It seems to require so much effort. The problem is usually not that I am slothful or lack understanding (though no doubt I am regularly guilty of both). It is that I have forgotten how beautiful Jesus is. When I see him, know him, and spend time with him, everything else seems rather dull and boring in comparison and I cannot help but be attracted to him, love him, and love everything he loves. Here, then, is something from a talk I gave last night to remind myself (and others) how beautiful Jesus is. Let my nature find itself drawn back to him over and over again.
He is the creator and ruler and upholder and finisher of the universe. He is beyond anything I can dream of or imagine or fathom. He is unlimited in power and beauty and love and light. He deserves anything and everything we can give him, even though he doesn't need it, or even need us. Our life is a gift of love, a
gift
because that's what he does and
love
because that's who he is. At the same time as being the most incredible and awesome being who defines the meaning of existence (I AM), he also knows what it is like to be a small, limited, temporal, fragile human being.
He is the most faithful friend I have ever known. He always tells me the truth, even when it is hard to hear. Anything he does is out of goodness, in fact, he is goodness. He is one of those people who lights up the whole room when he's there. He doesn't change, but he changes things. He's always changing things and that's what I love about him. There is something new every day with him. But it's always the good kind of new, exciting new. It may be hard, in fact it often is over-my-head, make-me-want-to-run-the-other-way hard. But he doesn't believe in shortcuts or taking the easy way out. If he builds something, it is solid, rock solid.
He's got these hands that are always like this: stretched out in welcome. He thought up laughter and crying and jumping and running and music and painting and singing. He is always ready for a conversation or some problem-solving. He never runs out of ideas. He doesn't have an angry face. His eyes are always clear and see through everything. Sometimes he scares me, but that doesn't last long. Sometimes my mouth drops open at stuff that he is capable of. He defies my brain a lot of the time, words can't do him justice. He is simple yet incredibly complex and incomprehensible. Children often understand him better than sophisticated people, so I try to be more like a child. It helps a lot because with him, we are all children.
I can totally be myself around him, in fact, I am the most free when it's just me and him. He likes it when I dance around and sing silly songs or ask for help. I don't know how he does it, but he cares about everyone. He loves everyone. He sees something worthwhile and valuable and worth fighting for in everyone. He does things I don't understand. Sometimes I want a quick fix, want to be comfortable and trouble free…he's not too interested in that. He is interested in freedom and beauty and flying and justice and love and breathing underwater and that requires a lot of change on my part because I can't get my head or my attitude or my life around those things.
When we're together, I am a better person. I come alive. I see things like he sees them, or at least I try to. I find it easier to be humble because he is humble. I can forgive because he shows me how. I look at how he loves me and wonder if I will ever be able to love like that. I hope so, so I keep practicing.
His voice is never scolding. Very strong sometimes, but it never makes me want to run away. Well, only if I'm hiding something and that's silly because he knows and sees everything. He sounds like no one else I have ever met. He says things like: "Oh little one, you worry too much. Come here. Let me have that." When I ask if he can help, he always says, "Yes, I can." He likes to surprise me. He's a really good gift giver. I am trying to become a really good receiver.
We practice the trust fall a lot. He loves catching me. I am trying to learn not to scream when we do that. He never gets tired of mornings and sunrises. He makes a lot of them. He likes brand new days and if I listen, he has something cool to say to me every day when I wake up. He likes to talk in my sleep sometimes. He tells the best stories, but I don't always understand them. That's okay. Understanding is less important than loving.
I don't understand him but I love him. He is beautiful.